Some time ago I acquired two vintage paintings depicting studies of blue vases.
The varied shades of blue, teal, green and browns in the pictures were attractive, and so were the blue shell in one and the blue swirly glass in the other. Their different shapes and perspectives were intriguing.
I had no background history about the artwork and online there were sparse details about the artist. Nevertheless, I thought they would look great in modern or contemporary interiors.
Some months passed and I posted them on Facebook. One evening a collector of art glass vases kindly offered a lead to the objects depicted in the painting shown on the right. They were the sought-after "whirlpool" vases, the work of famous Czech artist Frantisek Vizner, from around 1968.
It's likely that the other painting also portraits a well known piece. I'd be grateful for any information or thoughts you could share.
František Vízner and the whirlpool vase
Vizner trained at famous glassmaking schools and subsequently graduated from the Academy of Applied Arts in Prague. He then went on to work as glass designer for the Czechoslovak glass industry, until 1975, when he made his own steps as independent artist. Vizner's studio glass works are represented in museums such as the Museum of Applied Art and Craft in Prague, The Metropolitan Museum of Art in New York, Victoria and Albert Museum in London, Musée des Arts décoratifs in Paris, among others.
Czechoslovakia has had a long tradition of creating glass artefacts and hosted some of European major centres of glass works.
Below are some examples of the "whirlpool" design (source: Pinterest).
These paintings are now available in my Etsy shop, or can be acquired directly.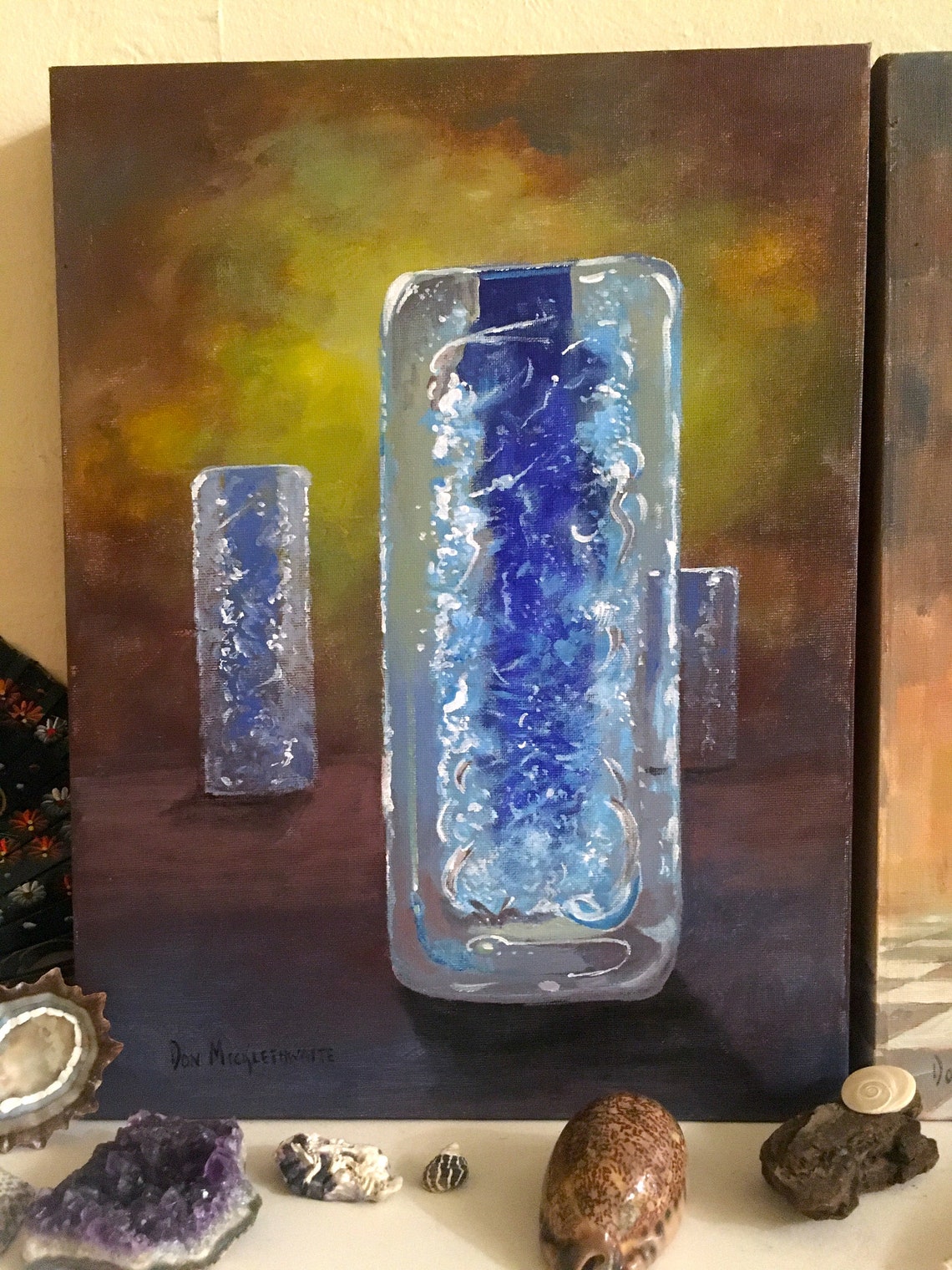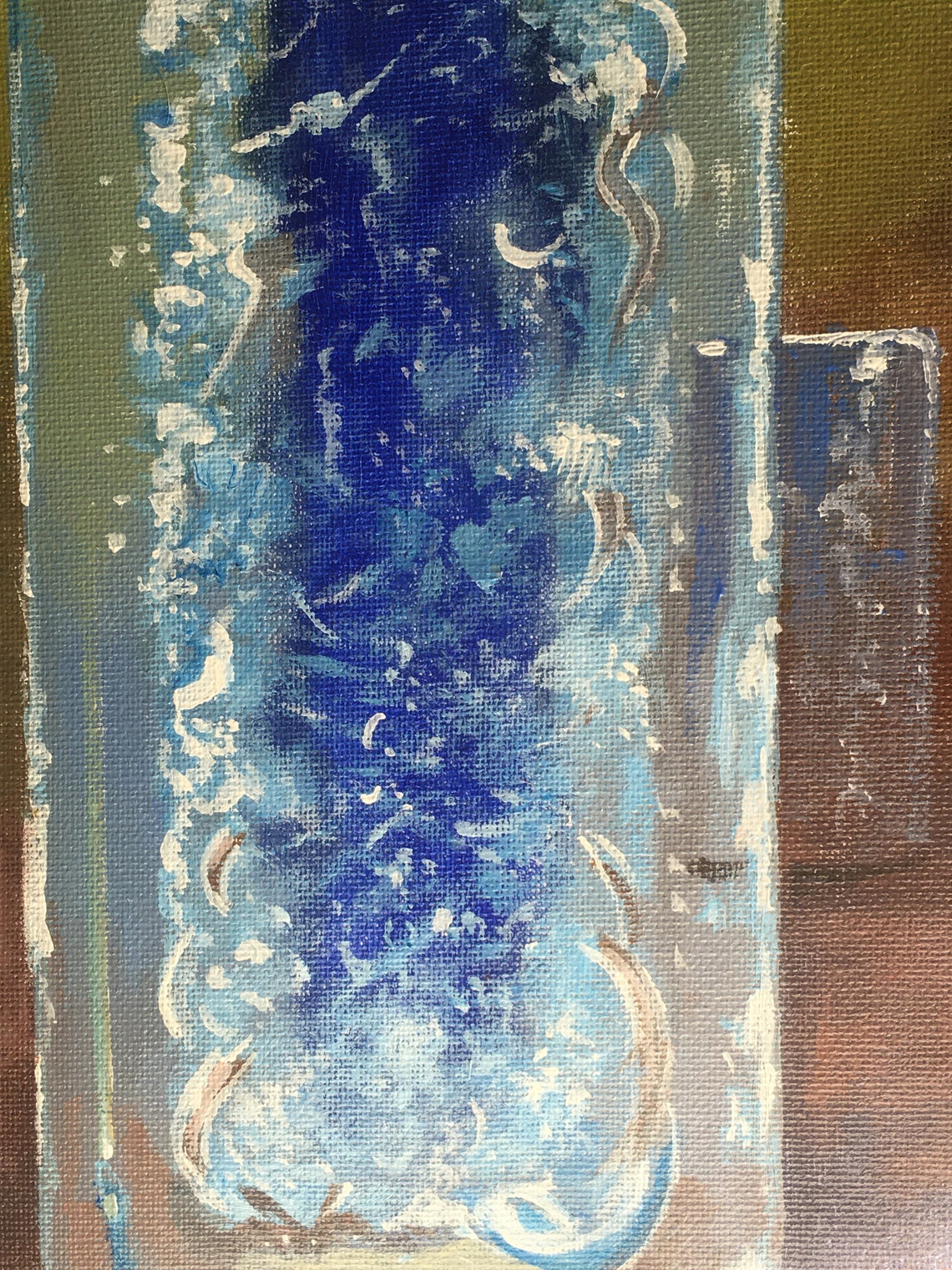 My collection of art from 18th, 19th and 20th century is ever growing. I'm sharing some of it, to find new appreciative homes for the artworks.
I have more exciting pieces of fine art, of which I'm still researching the background history, including a painting of a famous Swiss artist and a mystery set of WWI portraits.
Should you have knowledge of WWI uniforms, please do get in touch.
Warm greetings, until next time